Ram Trucks in Jasper, GA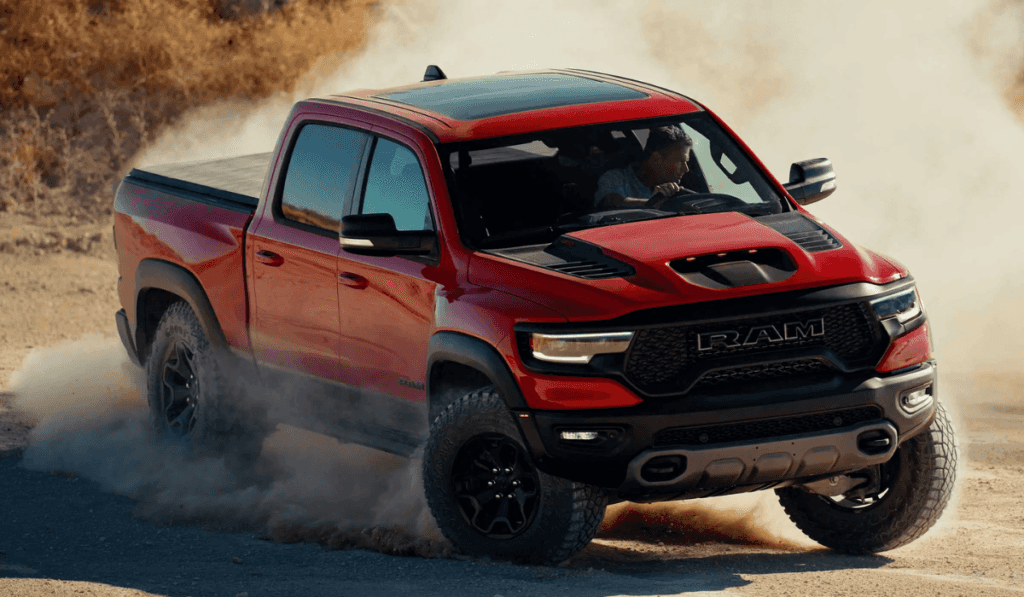 You're ready for a taste of the off-road life, and a Ram truck appears to tickle your fancy. Maybe you're not sure which truck is the best fit for you just yet. That's why Tutton Chrysler Dodge Jeep Ram of Jasper is here to help!
Based on your preferences, our friendly staff can help you pick out the best Ram truck that fits your personality, driving style, and budget. We'll help narrow down your choices and answer any questions you have about purchasing, financing, or anything related to becoming the proud owner of a Ram truck.
At Tutton CDJR, we carry a wide selection of new and pre-owned Ram trucks, among many other popular pickup trucks for every off-road adventure. If you're ready for a ride on the rugged side, it's time to shop our inventory now and get ready to schedule a test drive!
New Trucks for Sale in Jasper, GA
Prepare to be amazed at our impressive selection of new pickup trucks at Tutton CDJR of Jasper. This includes a great selection of some of the most popular Ram trucks, most notably the Ram 1500, 2500, and 3500 models.
When it comes to Ram trucks, these remain top picks, offering an array of top-notch technology and safety features, in addition to their well-known powerful engines and performance features designed for all things off-road.
Several of the highlights of these popular trucks include smartphone integration through Android Auto and Apple CarPlay, backup camera, Bluetooth connectivity, and keyless entry.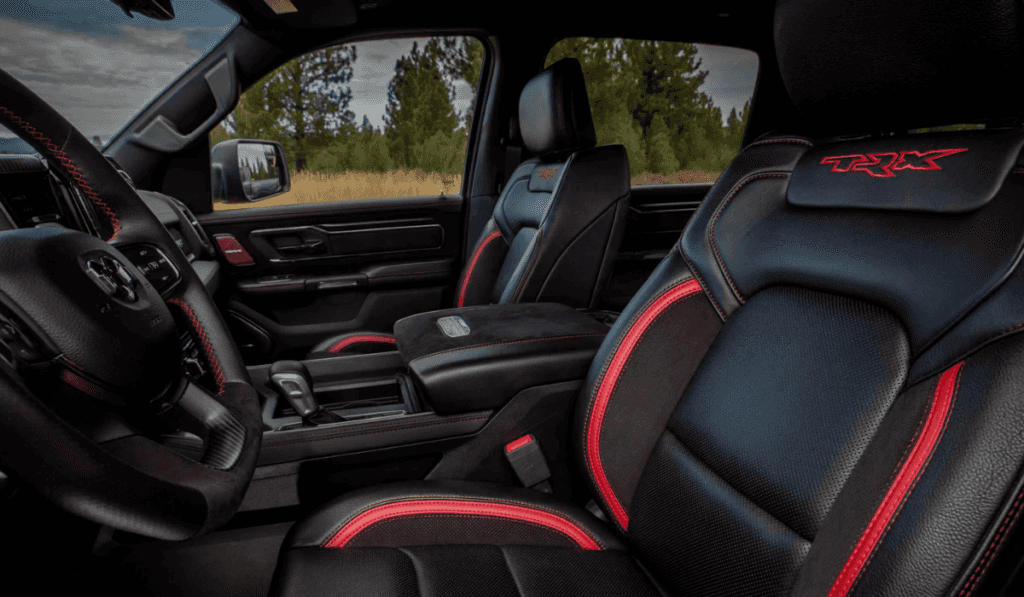 We Offer a Variety of Popular Pre-Owned Trucks in Jasper, GA
Maybe your budget is calling for a pre-owned truck. Not to worry, at Tutton CDJR of Jasper, we have a great selection of stylish and affordable used trucks in our inventory. Our most popular pre-owned truck selections are the Chevy Silverado, GMC Sierra, Ford F150, and of course, the Ram 1500.
All our pre-owned vehicles are carefully inspected, and we promise the highest quality in each one. With our financing options, we guarantee you'll be able to secure the loan or lease you need to drive away in a quality pre-owned vehicle, no matter what type of credit you have now, what your credit history is like, or what walk of life you're from.
Why Buy From Tutton CDJR?
When you walk into Tutton CDJR, it won't feel like your typical car-buying experience, and that includes our physical setting. Coming into the Tutton CDJR facility will make you feel like you're walking into a lodge — the look and feel of our building is not that of your average dealership! We cover an impressive 32 acres with our unique facilities.
Tutton CDJR is family-owned and the owner, Drew Tutton, is local to the Jasper area and is actively involved in the business to this day.
Drew combines modern-day customer needs with timeless professional standards, ensuring every customer is treated fairly and receives respect during every second of the purchasing process.
Your satisfaction continues long after you drive off the lot, with friendly and professional service technicians on call to bring quality and affordable maintenance to your vehicle. You'll truly feel like a member of the Tutton family when you buy your next vehicle from Tutton CDJR!
Contact Us to Find Your Pickup Truck in Jasper, GA
Whether you're Jonesing for a Ram truck or something entirely different after browsing our inventory, we have plenty of top-notch quality new and pre-owned trucks available at Tutton CDJR of Jasper.
We'll help you get behind the wheel of the truck that suits you and your needs best, and we'll listen carefully to your concerns and feedback, to provide even better assistance during the buying journey. Why wait a minute longer? Contact us to find your next pickup truck today!