Tax Benefits on Ram Inventory
Did you know that you can write off your RAM work truck on your taxes? That's right! When a small business or commercial group purchases or leases a new RAM truck for business purposes, they can take advantage of the IRS Section 179 and get a tax write off.
Even better, the revision to Section 179 says that you can now expense up to ONE MILLION DOLLARS! 

How does the Section 179 Tax Write Off Work?
A Ram truck is generally considered Section 179 property for US Federal Income Tax purposes. This means a taxpayer may elect to treat the cost of any Section 179 property as an expense. This is allowed as a deduction for the taxable year in which the property is placed in service.
Right now, a qualifying business may expense up to $1,000,000 of Section 179 property during 2019. In addition, per Section 168(K) your business may be eligible for 100-percent expensing on qualified Ram truck purchases. Be sure to consult your tax professional to verify your vehicle depreciation and tax benefits. With the IRS Section 179, small business owners and commercial groups can save big when they purchase a Ram work truck in Atlanta!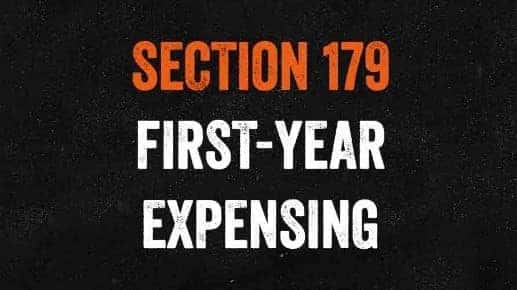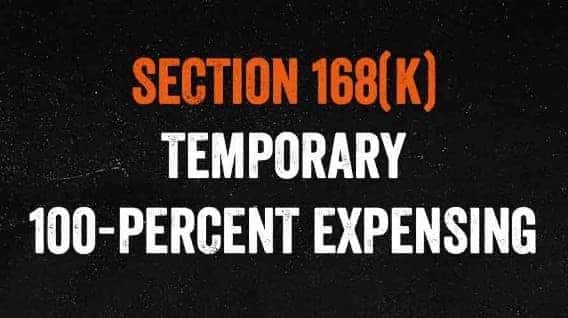 Eligible RAM Work Trucks for Tax-Write Off Purposes
Small business owners and commercial groups can expense up to 100% of the purchase cost in the first year, up to a $1,000,000 aggregate dollar limitation, on the following vehicles:
RAM 1500 Reg Cab
RAM 1500 Quad Cab
RAM 1500 Crew Cab 6'4″ Box
RAM 2500
RAM 3500
RAM Chassis Cab 3500
RAM Chassis Cab 4500
RAM Chassis Cab 5500
RAM ProMaster® 1500
RAM ProMaster® 2500
RAM ProMaster® 3500
You can calculate your potential savings here.
Auto Finance & Tax Incentives for Businesses
Ask us about Commercial Financing & Tax Savings!
Competitive Rates and Terms for purchase
Seasonal Payment Options
Trac Lease Financing
We can help you establish a Commercial Line of Credit
Upfit Financing for Ram 3500/4500 & 5500 bodies
IRS Section 179 and Bonus Depreciation
Visit Ed Voyles CDJR for the Largest Selection of Ram Work Trucks and Vans in Atlanta, Ga
If you are looking for the best selection of work trucks, visit our dealership in Marietta near Atlanta, Smyrna, Woodstock & Kennesaw! Our knowledgeable sales staff will help you find the best work truck for your business' needs. Once you find your ideal Ram truck or van, our financing team will walk you through the entire process and help you to find a great auto loan rate. Visit our dealership to learn more about our work truck inventory and call us at 866-786-3718 if you have any questions. We are also open 7 days a week!
We're also always on the lookout for the best financing options for you, our valued Commercial business customers!